---
Todos Santos News, Info, Events & Entertainment Listings and Things To Do.
Covering the Entire Los Cabos Area From Todos Santos, Pescadero and La Paz to Cabo San Lucas and San Jose Del Cabo, Baja California Sur, Mexico
Welcome to the Baja Western Onion! Each week by Email, we provide fresh community news, info, events, entertainment listings and things to do in Todos Santos, and the Los Cabos Area of Pescadero, La Paz, Cabo San Lucas and San Jose Del Cabo, Baja California Sur Mexico. Stay informed about local Baja news, events and things to do in Todos Santos and the Los Cabos Area. We have over 4,000 subscribers, and we mail every Tuesday and Friday. Best of all, its FREE!

Please see an example of one of our past issues below, updated as time allows. To receive the most current issue of the Baja Western Onion FREE by Email each week, please Subscribe

Back Issues of the Baja Western Onion can be found HERE. For Baja Advertising Info, visit our Sponsorship Page.

Note: E mail addresses on this website have been modified to prevent detection by automated address harvesters used by spammers. To contact someone by e mail, please replace the [ -at- ] characters and spaces with the traditional "@" symbol.
---
Friday, July 04, 2014
---
Wine Making Supplies - Any brewers down here? Looking for yeast, nutrients, tannin, etc. Anyone have equipment they want to part with? ☞ Derrick, dwbranscombe [- at -] ymail.com, Todos Santos


Michael's At The Gallery - Yes, we are open Friday and Saturday evenings...for a little while longer. ☞ Michael Cope, mplcope [- at -] yahoo.com, 612-145-0500

Baja Aikido In Todos Santos - >Stay fit with Aikido, Yoga, and Body Conditioning. The magic moment is now. Let no obstacle be in your way. Discover the grandness of your mind, body and spirit.
* Aikido: Mondays, Wednesdays, Fridays from 7 P.M. - 8 P.M. and Saturdays at 11 A.M. to 12 P.M.
* Yoga: Mondays, Wednesdays, Fridays at 10 A.M. to 11:15 A.M.

For more information, please contact us at bajaaikido [- at -] yahoo.com ☞ Juba Anh, bajaaikido [- at -] yahoo.com, http://youtu.be/sZeFbIp5YEM, Todos Santos


4th Of July Pig Roast & Party! - KL Reggae will play at 8pm for our 1st annual 4th of July Pig Roast & Party at La Cueva 3 Marias! Join us this Friday the 4th at 4pm. We will serve roasted pork, hamburgers & hot dogs! KL Reggae will begin at 8pm and go 'til midnight! Tres Marias is now open 6 days a week at 12:30, closed on Tuesdays. We are serving ice cold bottle and draught beer, along with a full bar.

Our menu includes burgers, fish & chips, hot wings, salads and more. Very soon we will include a few of your favorite mexican dishes as well, such as, chile rellenos and mole con pollo.

Come on by for our 2x1 happy hour allday on weekdays from 12:30-5. 2x1 margaritas , 2x1 well drinks and 2x1 16oz draught beers. Pacifos $20p. La Cueva Tres Marias, Mexican Sportsbar & Grill. Your home for the NFL, NBA, MLB, Boxing, UFC and World Cup Soccer! ☞ Steve Fidnick, cabofiddy [- at -] yahoo.com, 612 159 3755, Todos Santos
Portable 4 Season Home Comfort Unit - Danby free standing A/C, heater, and dehumidifier for sale. $200 U.S. ☞ , catedavid [- at -] yahoo.com, Todos Santos


Found Toyota And House Keys - Did you lose your Toyota keys? On 7-2-14, I found your car door opener, what looks like two Toyota keys, and two other keys in the El Gavilan (Pescadero) neighborhood. Found on the road parallel to the beach. Call me to claim. Susie 612-118-0950 ☞ Susie Farrar, 612-118-0950, Pescadero



Pearl Necklace & Earrings + 42 Caret Natural Blue Sapphire Pendant - - For sale in TS - jewellery, Only worn a few times. 42 Caret Natural Sapphire pendant set in gold oval, open backed setting for necklace. Paid $1700US, selling for $695US. Pearl necklace 8mm, 16" long -paid $1500US, Sell for $650US. Pearl earrings, 2 sets, 1 set for $90US (paid $300) & 1 set for $20US. 1 ruby and sapphire, 2-sided round gold pendant, to be worn as necklace- Paid $900US, sell for $495US. Great deals on all items, prices are firm. Email me and we can meet in a safe location for you to see. ☞ , bajasursun [- at -] gmail.com, Todos Santos


2 Seat Pelican Kayak - $475 - 12 and a half feet, 2 seat Pelican Apex 130T SE double kayak. Includes 2 Pelican paddles (7 1/2'), 2 seats and covers, 2 on board water tight storage bags (also 1 extra). Tie ropes at each end and includes car/truck bumpers. Good solid build. Multiple pictures on craigslist. http://bajasur.es.craigslist.com.mx/spo/4549605771.html ☞ , princesstulip [- at -] msn.com, Elias Calles


27 Ft Jamboree Rv Class C - 1983 ford 350 sleeps six,onan generator,a/c unit,2way lg frig.front awning.Makes great instant casita.! Asking $4400. ☞ Mike, tiffh52 [- at -] aol.com, 612 135 3091


Paper Tile Mosaic Art Workshop - Come have some fun this summer, eat and create too! Make your own paper tile mosaic creation. Saturday July 5 from 9ish to 5ish at Nanette's gallery/home/garden in Todos Santos. Make your reservation for directions.

Class includes lunch, yummy dessert and materials (except please bring 4 high quality slick paper magazines: Architectural Digest, Vogue, Vanity Fair). Cost is 1,100 pesos. Space limited to 8 adults. Totem Making/Merlin Inside Class August 2, Part 1, 9 ish to 12 ish look for announcement. (Private small group classes are also available, you pick date, 1/2 day class for kids.) See you there !☞ Nanette, unmundodeheartswideopen [- at -] gmail.com, 612 14 50183
We Would Kindly Like To Ask For Your Help - The Palapa Society in coordination with the Ogara foundation is raising funds for the completion of the common patio project at the Todos Santos Albergue (internado for 62 secondary grade students from our surrounding ranches).


Donations of funds to complete the floor of the patio are needed every little bit will help as we are trying to raise $40,000 pesos. Donations can be dropped off at the Palapa Society center M,W.F.S 10-1:00. Please help every pesos counts for these children in need.

Funds needed before July 10st, 2014. - Palapa Society Of Todos Santos, A.C., thepalapasociety [- at -] yahoo.com, http://palapasociety.org/, Todos Santos


House In Los Zacatitos For Rent - Beautiful gated house and garden on acre near fabulous beach. Available for rent now through mid November. $900/month includes high speed internet. On the East Cape 8 miles from San Jose del Cabo. Solar, should have some experience w/ off the grid living. pictures and details at site below ☞ Judith Greenleaf, grnleaf [- at -] mcn.org, bajasur.es.craigslist.com.mx/apa/4550506317.html, 707-937-0430, San Jose Del Cabo


Headed North? - Don't throw away your dog food if you have some leftover. The beach dogs aren't fussy. You can drop it at Tecolote book store and Kate will make sure it gets to the doggies. Gracias, - Los Amigos De Los Perros De La Playa

Lovely Todos Santos House For Rent - 1100 Sq Ft - Convenient, well-appointed home located on a hillside in the La Poza area with town, huerta & mountain views. Oval house: 1 bdrm + bonus room: 2nd bedroom or work space. Round bathroom with sunken tub/shower. Gorgeous, tight palapa roof by one of Todos' best palaperos, land line/wi-fi, full kitchen. Washer/dryer, A/C. Sweet patios & separate smaller screened palapa which can be used for massage therapy or guests. Gardener services included. A short walk to the beach or town. Available now - November 15. reduced summer rate: $550 + utilities. ☞ Jane Sipe, jsipe [- at -] juno.com, 707 291 6463 USA, United States


Note About Posting Events - I once saw a billboard advertisement announcing a "Psychic Fair." The ad didn't include the location or date. I figured, "Well, if you're supposed to be there, you'll just know where and when to go." :) For the benefit of all our "non-psychic" readers, please don't forget to include the (What, When, Where, Who and How) details for your event announcements; location, date, time, who to contact for more information, and how to contact them. - The Baja Western Onion -



Computers For Sale -Refurbished notebooks in English with Windows 7 and ready to go. Mostly IBM/Lenovo Thinkpads in various configurations of processor speed, memory, and hard drive size, as low as $250us. All have new or working batteries, wifi, cd-rom drives, etc. Check out www.pescadise.com/thinkpad.html for Thinkpad info. Custom configurations available. Trade-ins considered, working or not. Email me with your phone number for more info. - Scott Cole, Scott [- at -] Pescadise.com, www.pescadise.com, Pescadero


Hey! I Need to Change My Email Address For The Baja Western Onion - We hear this each week from someone. If you need to change, update or remove your subscription Email address? Simply fill out the form here: bajawesternonion.com/subscribe.asp. Also, there is a subscribe/unsubscribe/update link at the bottom of each issue of the Baja Western Onion. -
Laughing Goddess Club:))) - Introducing the Laughing Goddess Club. Seeking highly motivated women to join us! We gather together every other Saturday at 3PM and laugh for an hour in Todos Santos for FUN! To enjoy ourselves and come back into balance. Must bring one or more subjects or objects that we can all laugh about. FREE. Next time we meet. It will be Saturday, July 5th at 3pm.

Required: Please send your email, name + phone to yanggum [- at -] rumigarden.com ☞ - www.rumigarden.com
Furniture! Casa Decor La Paz & Cabo - Patio Furniture * Wicker & Rattan * Marble * Rustic Hand Painted Furniture * Copper Furniture * Lighting * Kitchen Cabinets * Doors * Floor & Wall Covering * Art * Accessories * Metal Furniture * Fountains and Urns * Mexican Furniture * Imports from Around the World * Large Selection of Furniture, Rugs & Accessories. Interior Design Service! Custom Furniture! We have it all! 2 locations (Cabo and La Paz) Summer Sale: 25% to 40% Off Selected items!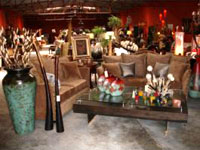 Now Wholesale to the Public: ** Low Price Guarantee. Venta de Mayoreo al Publico ** Garantizamos los precios mas baratos
Cabo San Lucas: km 3.5 on four lane next to Artisanos & Natural Granit. Tel:172 6675; Vonage: 888-557-6533; Mexican Cell: 624-176 8146. Mary Aguirre E-mail: mary.aguirre [- at -] casadecorcabo.com
La Paz: 12,000 sq. Warehouse 560 Marques De Leon
Visit our website at AntiqueRowMarket.com or e-mail: richards77 [- at -] pcisys.net
3 to 12 month Credit - no interest with Banamex card Telephone: 612-129-3364 or Cell: 612-141-7615; USA Telephone: 303-777-5157 - Luis Hernandez
Hey! Where's My Photo??? - If you submitted a Free ad or article to the Baja Western Onion and tried to include a link to a photo that did not display, it was most likely for one of the following reasons:
The Link To The Photo You Submitted Was Not Correct - The link to your image MUST end in .jpg, .jpeg, .gif or .png. If it ends in .htm, .html or a bunch of letters or numbers, it most likely won't work.

The Photo You Submitted Was Too Big - Photos must be no larger than 150 pixels by 150 pixels (about 2" X 2"). We don't have the time to edit and relink too-large photos on free ads so we delete them.

The Photo You Submitted Was On A Secure Server - You might be able to see your photo because you logged into your DropBox or other secure account, but the rest of us can't see it. Make sure you place your photo into an open, shared, publically-viewable folder
We prepared an Online Tutorial explaining how to post a photo or image with your ad or article.

NOTE: If you need us to host your image, we can do so for a fee of $5.00 US per image. If so, please let us know in the "Additional Comments" section when you submit your ad, or send your link, image or photo by Email Attachment to Advertising [- at -] bajawesternonion.com. -
- What's Happening At The Distillery - The Distillery Theater Presents - We are changing movie nights to one day a week. Every Wednesday at 8pm. We also start our new Summer hours this week. To be announced.

Wed. July 2, Calvary (U.S. release date Aug. 1st. 2014) 7.8 IMDb 90/87 Rotten Tomatoes. Martin McDonagh has progressed leaps and bounds in terms of maturity of filmmaking with a haunting, powerful and wholly memorable film that has a vein of dark humour running through it without ever treating its central themes flippantly. It's also a film that doesn't judge – either its characters or, for example, the priesthood – while at the same time never shying away from dealing with things head on. That's a tough thing to achieve but McDonagh's film does so with aplomb. It gets you laughing and leaves you thinking, grabbing you from minute one and not letting go until its haunting final shot. Brilliant.

Showtimes 8pm. Please make reservations. Come early for best seating. Our films are free with Dinner and Drinks. Free popcorn and James's shorts.

Come try a free sample of our new Pomegranate Moonshine. Yuuuummmm. It's Pometini time. James, merlo4u [- at -] earthlink.net, thedistillery.mx/, 612-145-0098, Todos Santos
50% Off Private-party And Non-Profit Ads - This is to remind everyone that the Baja Western Onion is now offering Private-party And Non-Profit Ads at 50% off our commercial rates. For only $10 per week, we'll highlight your ad and put it in front of over 4,000 Baja Western Onion subscribers twice a week. Note: ALL Real Estate or Rentals Available ads, whether submitted by businesses or private individuals, are treated as commercial/business ads, and DO NOT qualify for the 50% discount.

Of course, you can continue to send in ads or articles for the same individual, item, event or business every 14 days at no charge.

We know that frequent advertising in the Baja Western Onion is a cost-effective way to sell an unwanted item. If you would be interested in learning more, please visit our sponsorship page: bajawesternonion.com/advertising.asp. Thank you for your your continued support of the Baja Western Onion. -

For Rent In Pescadero - Quaint cottage on a lovely ranch in Pescadero: 1 Bedroom, furnished, utilities not included. Please call Mariposa at 612-176-3119 or email. pescydogs [- at -] hotmail.com


Exotic Palms - No Paradise Without Palms - Visit a working palm plantation. Come by for a walk around a beautiful, organized palm plantation in Todos Santos. We have species big and small. Drive away with smaller potted palms in your car or truck, or make arrangements to supply your development project with hundreds or thousands of mature palms. There is lots of good information on our website: palms.mx.

We have a crane truck to move massive specimens. If you have a development or larger project, we can work with your Architect or Landscape Architect - We have plenty of references.

To find us, go to our website, where there's lots of good information, and click on the 'Contact & Finding Us' button - if you print out these clear instructions, you'll have no problems locating us. Our Plantation Manager, Nepo, lives on site. You can make arrangements with him to drop by for a visit. Nepo speaks Spanish only, but he can show you around, and he knows all the prices.

For larger sales, please contact Dean McQuillen - email included below. See you soon! - Dean Mcquillen, todossantos1 [- at -] hotmail.com, palms.mx, 612.152.6785 (Nepo), Todos Santos
NEW, Complete Dish Network HD Satellite TV System For Just $399 US - That's right, for the first time ever, we're offering a complete, High-definition Dish Network Satellite TV System for just $399 US, with local installation available. Price includes: dish, receiver, mount, US and Mexican shipping and importation, and Dish Network account setup. With one small, 50cm dish (20") and high-definition receiver, you'll receive US networks (ABC, CBS, NBC, Fox, PBS) in High-definition, plus up to 80 English-language channels in standard definition, and 30 channels in Spanish - anywhere in Baja.

Sports, news, entertainment and movie channels include: A&E, AMC, Animal Planet, BBC America, Bravo, CMT, CNBC, CNN, Discovery, Disney, DiY, Encore Movies, ESPN, Fox Sports, Fox News, HBO, Golf Channel, Hallmark, HGTV, History, IFC, MLB, MSNBC, National Geographic, NFL Network, Science Channel, TBS, TLC, TNT, USA, Weather Channel, and many more. Subscription packages start at just $54.99/mo. plus $10/mo. HD fee, with no contract required, and Local Networks in HD Included at No Extra Charge from your choice of eight Midwest cities. Add Digital Video Recording feature for just $7 mo. DVR fee. Place your account on vacation hold and reactivate when you return, or take it with you. This system is portable; set it up anywhere in Baja.

This system can also be added to existing Dish Network systems, enabling you to receive Local Network channels once again. Ask us about Customized Solutions. For a complete list of available channels and subscription packages, visit: eldoradosatellite/BajaTV/. For more details, send Email: eldoradosatellite [- at -] gmail.com. El Dorado Satellite (formerly Baja Satellite), eldoradosatellite.com/BajaTV/.
One Dog X Six Years = 67,000 More Dogs - One cat X seven years = 420,000 more cats. Those are real numbers. The only answer is spay and neuter - the ONLY answer.

The fund to assist local Mexican residents of Todos Santos with these surgeries is almost bone dry. We have many more months before we can expect another clinic - which means many more unwanted dogs and cats. Our local vets give a discount but they must be paid for their work. Can you help? Any donation, no matter how small, will help.

Tax deductible donations can be made on our web site through PayPal - bajarescue.org and Kate at El Tecolote book store will accept payments in cash or by check. Thank you for helping to make Todos Santos a community with animals who are loved and wanted. -- Amigos de Los Animales de Todos Santos bajakitties [- at -] yahoo.com, www.bajarescue.org, 145-0250
Loreto and Mulege Satellite TV and Internet Services - Offering quality installation and repair services for Shaw Direct Satellite TV, HughesNet and commercial V-Sat Internet systems, wired and wireless home networks, VoIP telephony, home theater and structured cabling.

I'm based in Loreto, but willing to travel to remote locations. Fully bilingual, with references available upon request. Contact Jose Antonio Davila. Mx cell: 613 111 9779. US # 619 534 6401, Email: josedavilav [- at -] gmail.com, Loreto
Need Service For Your Dish TV, Shaw Direct, Or Hughesnet Internet System? - If you need service, I can help you. Whether you need new parts, a new dish or cables, or just a repointing to get you back online or restore your TV service, call me at 612 104 2000 or send an Email to todossantostech [- at -] gmail.com or showmethetruth [- at -] hotmail.es.

I am local, and I provide service for new installations and repairs for the entire Los Cabos region at reasonable rates. - Ernesto Pardo, Todos Santos Technologies, todossantostech [- at -] gmail.com, showmethetruth [- at -] hotmail.es, 612 104 2000, Todos Santos

Publishing Schedule and Submission Deadlines - The Baja Western Onion is mailed every Tuesday and Friday. Please note our submission deadlines:
For inclusion in the Tuesday Edition, all articles must be submitted by 5PM PST Monday evening
For inclusion in the Friday Edition, all articles must be submitted by 5PM PST Thursday evening
We usually publish and send out each issue in the AM, but the time of delivery is based entirely upon our workload :) -
Local Services Directory Return to Top

Construction Innovations

New Energy Saving Block - R-30, acoustically efficient, fire, pest, hurricane proof. Low introductory pricing. See work in progress. - Jeff Welch, efblockpacific [- at -] gmail.com, 612-178 -0109; cell 612-117-3353


Computer Repairs

Josue Castillo Parts, service, cleaning, anti-virus, home and office wired and wireless networking. - 612 143 1508, jocama85 [- at -] hotmail.com, Pescadero



Home Services

Window Cleaning - Fast,clean and reliable window an screen cleaning. professional with over 15 yrs exp. reasonable rates. Free estimates. 612 117 3437 - Mrkim, mrkim101 [- at -] hotmail.com, 612 117 3437


Property Rental

Federal Zone To Rent - Cerritos Beach - Help us build a community of services and vendors. Tell us how much area you need pho.to/4bHDU. - Los Cerritos Corp, fedzone [- at -] live.com, Pescadero

Satellite TV/Water Systems

Todos Santos Technologies - Water System Installation, Tinaco cleaning, Satellite TV system installs and repairs. - Humberto Pardo, 612-104-2000, showmethetruth [- at -] hotmail.es, Todos Santos.

Towing And Transport Services

Baja Wheeling S.A. de C.V. - Legal, professional transport serving Canada, US and Mexico. For quotes, call 011-52-1-612-152-6065, email us at bajawheeling [- at -] gmail.com, or visit our website bajawheeling.com.

Your Service Ad Here For Just $5 US Per Week!
Put your Service ad of up to 25 words in front of OVER 4,000 Baja Western Onion Readers. More Info ⇒ -
---
Submit your News and Events, Questions and Answers articles here: http://www.bajawesternonion.com/submitarticle.asp

---
Featured Events This Week
Friday, July 4 -
4th Of July Pool Party and Barbecue - 11 a.m. until 7 p.m. at El Faro Beach Club and Spa. Special weekend package available at Guaycura Hotel. Call 612-175-0800 for reservations. - Todos Santos.

4th Of July Fiesta With Kl Reggae - Pig Roast starts at 4 pm, Hamburgers, Hot dogs and Drink Specials at the new Venue La Cueva 3 Marias in Todos Santos across from Bancomer. Come celebrate the 4th with us! ☞ , stevefidnick [- at -] yahoo.com, https://www.facebook.com/LaCuevaTodosSantos
Saturday, July 5 -
Laughing Goddess Club Meets - Join us every other Saturday, 3PM and laugh for an hour in Todos Santos for FUN. Bring one or more subjects / objects we can all laugh about. FREE. Required: Please send your email, name + phone to yanggum [- at -] rumigarden.com ☞ - www.rumigarden.com, Todos Santos.
Sunday, July 6 -
Cabo Pulmo National Park Environmental Services Video - At 5:30pm before the films being shown at Domingos de Cine and learn about the environmental services provided by the Cabo Pulmo National Park coral reef. Meet members of the Wildcoast Todos Santos chapter. Wildcoast is an international team that conserves coastal and marine ecosystems. www.wildcoast.com / www.costasalvaje.com. At Manuel Marquez de Leon theater [- at -] 5:30pm. ☞ Sofia Gomez, http://www.wildcoast.net, 624 145 2424, San Jose Del Cabo


---
Submit your Events Here: bajawesternonion.com/submitevent.asp
---
Rides or Caravans Available/Wanted Return to Top
---
Co-pilot Or Caravan - From Todos Santos To California - Share driving or caravan? Looking to leave late July or early August. I have a Honda CRV and room for 1 person (female preferred). Share gas and lodging. Drive will be a 2 nighter. If interested, please write me at: pudding4 [- at -] me.com ☞ LA

Ride Share Bay Area - Ride and share expenses to Bay Area last week of August returning first week of October. Exact dates flexible. Some driving helpful but not necessary. Two night max. ☞ Diana Pandell, dianapandell [- at -] sbcglobal.net, Diana

Ride Needed North To California Or Oregon - Single female looking for a ride from Todos Santos to Oregon. Preferably end of August, but any time around that works. I have valid drivers license and can help pay for gas. ☞ Elizabeth Fisher, onthewallsofpa [- at -] yahoo.com

Wanted Ride Share To Bay Area August / Return October - Wanted to share the ride to the Bay Area the last week of August. Returning the first week of October. Dates somewhat flexible. Share expenses. Plan on making it there with only one overnight stay. Share some of the driving a plus. Room for luggage and boxes. Traveling with my small poodle mix. No other pets, please. ☞ Diana Pandell, dianapandell [- at -] sbcglobal.net, 612-133-3468


---
Submit your Rides or Caravans Needed/Available articles here: http://www.bajawesternonion.com/submitarticle.asp


---
Pet Corner (Lost and Found pet articles will run for two weeks) Return to Top
---
The Magnificent Seven ⇒ - Seven new kittens just arrived to our door, need homes for them, please help these little bitties survive in a nice home. ☞ Sergio Jauregui, spayaso [- at -] hotmail.com, 14-501-89, Todos Santos

Our Cat Needs A Home - We adopted a gray striped male cat this winter. We are heading back to the United States for six months and want to find him a temporary or possibly permanent home. He is very handsome and sweet and good with children. We leave on May 29th. ☞ Jamey Campbell, jameycampbell44 [- at -] gmail.com, 612 168 7020


Bentley Come Home! - Dear Baja Community, you must have heard or seen the ginger fox-like dog running free, his name is Bentley, he is part of my pack and family. I had to leave the country and left him with "friends" unfortunately they did not take good care of him, I, just like him am desperate to find him. Please, if you have any information of his whereabouts, please contact La Parola, Todos Santos Inn and Casa Tota! Please help reunite us! Thank you sincerely ... ☞ Gemelle Mccabe, 612 105 2210, Todos Santos


Not Getting Enough Affection? - Need some loving? There are many beautiful cats and kittens just waiting to purr for you at Kitty Heaven. You could visit with them once a week or as often as you like. You might even want to help clean up a bit or maybe buy them some food. Why don't you come for a visit? - they love meeting new friends. ☞ Angelique, bajakitties [- at -] yahoo.com, 145-0250

Good Info On What To Do If You Lose Your Dog In Baja (or Anywhere) - This excellent article courtesy of Baja Insider: bajainsider.com/baja-life/pet-care/findinglostdogs.htm -
---
Submit your Pet Corner articles here: http://www.bajawesternonion.com/submitarticle.asp (and remember to Spay or Neuter your pets)
Let us know if you find or place your pet so we can remove your ad -
---
Quote Of The Day
" Adopt the pace of nature: her secret is patience. " ~ Ralph Waldo Emerson
---
---
Community Events Calendar
---
2014
---
May, 2014
Friday, May 23
Gastrovino: Cata Concurso BCS - 12-3:00PM Catado Ciego. $400p. Tickets: La Libreria Tecolote and La Bodega de Todos Santos, Todos Santos; The Wine Market, Cabo San Lucas, Pez Gordo [- at -] Palmilla Shoppes, San José del Cabo; Got Baja Store, La Paz. - La Bodega, festival [- at -] gastrovino.mx, www.gastrovino.mx, 612 176 1910

Gastrovino: Maridaje Magico - 7:30PM Hotel California, Todos Santos. $100 USD. Tickets: La Libreria Tecolote and La Bodega de Todos Santos, Todos Santos; The Wine Market, Cabo San Lucas, Pez Gordo [- at -] Palmilla Shoppes, San José del Cabo; Got Baja Store, La Paz. - La Bodega, festival [- at -] gastrovino.mx, www.gastrovino.mx, 612 176 1910
Saturday, May 24
Benefit Garage Sale - Bistro Magico will host a multi-household season-closing garage sale at the Bistro from 9am – 3pm. Fun kitchen stuff, chairs, furniture and knick knacks. A portion of the proceeds will benefit the Pesky Dogs Rescue Foundation. Please email us if you would like to participate in the sale. - Bistro Magico, info [- at -] bistromagico.com, www.bistromagico.com, 612 169 9200, Todos Santos

Small Yard Sale - 9-noon. Personal and household items. Prices are low and there's even a freebie box. Gate opens at 9AM, no early birds please. 81 Calle Cuauhtémoc Norte at the corner of deLeon and Cuauhtémoc. - Mike Mcallister, heronsnestbaja [- at -] earthlink.net, 612-176-9058, Todos Santos

Gastrovino: Degustacaciones de Vinocolas y Restaurantes Locales - 2-6PM Public Plaza, Todos Santos. Preventa: $350p Dia del Evento: $400p. Tickets: La Libreria Tecolote and La Bodega de Todos Santos, Todos Santos; The Wine Market, Cabo San Lucas, Pez Gordo [- at -] Palmilla Shoppes, San José del Cabo; Got Baja Store, La Paz. - La Bodega, festival [- at -] gastrovino.mx, www.gastrovino.mx, 612 176 1910
Sunday, May 25
Gastrovino: Bubbly Beach Brunch - 11-3PM, El Faro $400p. Tickets: La Libreria Tecolote and La Bodega de Todos Santos, Todos Santos; The Wine Market, Cabo San Lucas, Pez Gordo [- at -] Palmilla Shoppes, San José del Cabo; Got Baja Store, La Paz. - La Bodega, festival [- at -] gastrovino.mx, www.gastrovino.mx, 612 176 1910
Tuesday, May 27
Last chance to plant! - The Tiny Tienda is selling plants in front of Que Rico today from 1-4. A special nutritional plant is offered: Goji, whose berries (Wolfberries)are the highest anti-oxidant food, plus vitamins, amino acids, and Omega oils. Also, fruit trres, succulents and more. Questions? call 612-119-4098 - Moonstone Mazzetti, moonstonenow [- at -] yahoo.com, http://pcfsbaja.blogspot.mx/

Skymed Presentation - 10 a.m. at Hotel California, complimentary continental breakfast. Please RSVP to reserve your space. Call US 425 765-5417 or email janeel.eddie [- at -] Skymed.com. - Janeel Eddie, Todos Santos
---
June, 2014
Monday, June 2
Spring Film Workshops For Adults - Escuela de Cine Leonardo Perel is proud to announce its spring workshops in English for adults, with instructor Anthony Perez Dillon, accomplished long-time filmmaker and producer. The first class, Guerrilla Filmmaking, begins today and continues through June 7. Cost: $200 USD. Maximum 20 students. Proceeds from both workshops go to benefit the School's Jóvenes en Video (Youth in Video) program. Signups in person at Tecolote Bookstore and online at jovenesenvideo.org/workshops. - Ricardo Madrazo, ricardo [- at -] jovenesenvideo.com, jovenesenvideo.org/, Todos Santos

Submit Your June Events Here: http://www.bajawesternonion.com/submitevent.asp

---
July, 2014
Submit Your July Events Here: http://www.bajawesternonion.com/submitevent.asp
---
2015
Saturday, 07 Feb., 2015 - 6th Annual Open Studio Tour - , Todos Santos, . The 6th annual Todos Santos Studio Tour, is scheduled for Saturday February 7th and Sunday February 8th, 2015. - Diane Knight dianekknight [- at -] hotmail.com, www.artistsoftodossantos.com

Saturday, February 7th thru Sunday, February 8th, 2015 - 6th Annual Open Studio Tour - , Todos Santos. The 6th annual Todos Santos Studio Tour, is scheduled for Saturday February 7th and Sunday February 8th, 2015. - Diane Knight dianekknight [- at -] hotmail.com, www.artistsoftodossantos.com
---
Submit Your Community Events and Updates here: http://www.bajawesternonion.com/submitevent.asp -
---
Return to Top
---
---
Frequently Asked Questions

---

How Do I Submit an Article, Ad or Question? Visit Our Web Site at http://www.bajawesternonion.com/submitarticle.asp
How Do I Submit a Graphic or Photo to The Baja Western Onion? Visit Our Web Site at http://www.BajaWesternOnion.com/advertising.asp
How Do I Advertise in The Baja Western Onion? Visit Our Web Site at http://www.BajaWesternOnion.com/advertising.asp
How Can I Donate to The Baja Western Onion? Visit Our Web Site at http://www.BajaWesternOnion.com/donate.asp
What Can I Submit and How Often? Find Information Here: http://www.BajaWesternOnion.com/faq.asp
Where Can I Find The Best of The Baja Western Onion? Visit Our Web Site at http://www.bajawesternonion.com/best-of-the-bwo.asp
Where Can I Find Back Issues? Recent Back Issues of the Baja Western Onion are Here: http://www.BajaWesternOnion.com/back-issues.asp (NOTE: Not all Back Issues Posted)
How Do I Subscribe? Visit Our Web Site at http://www.BajaWesternOnion.com/subscribe.asp
How Do I Unsubscribe? Our link is at the bottom of every issue of the Baja Western Onion, or visit Our Web Site at http://www.BajaWesternOnion.com/subscribe.asp.
How Do I Contact the Human Owner of The Baja Western Onion? Please send an e mail to .
More FAQs Here: http://www.BajaWesternOnion.com/faq.asp

---

---






Todos Santos News Info Events Entertainment Things To Do Pescadero La Paz San Jose Del Cabo San Lucas Baja California Sur Mexico-Baja Western Onion. The Baja Western Onion e mail newsletter information community calendar want ads for sale for trade swap meet